Dashboards
MyARDashboard provides access to data from various sources in a form that the general public can explore and consume. The dashboards are produced based on the legislative requirements, to help guide policy decisions, or to perform some data exploration.
---
Economic Security Report - Higher Education Planning Guide Dashboard
The Arkansas Economic Security Report Higher Education Planning Guide fulfills the mandate under A.C.A. § 6-60-105 to provide students and families with employment and income information for recent graduates from Arkansas' higher education institutions.
---
Program Rankings Dashboard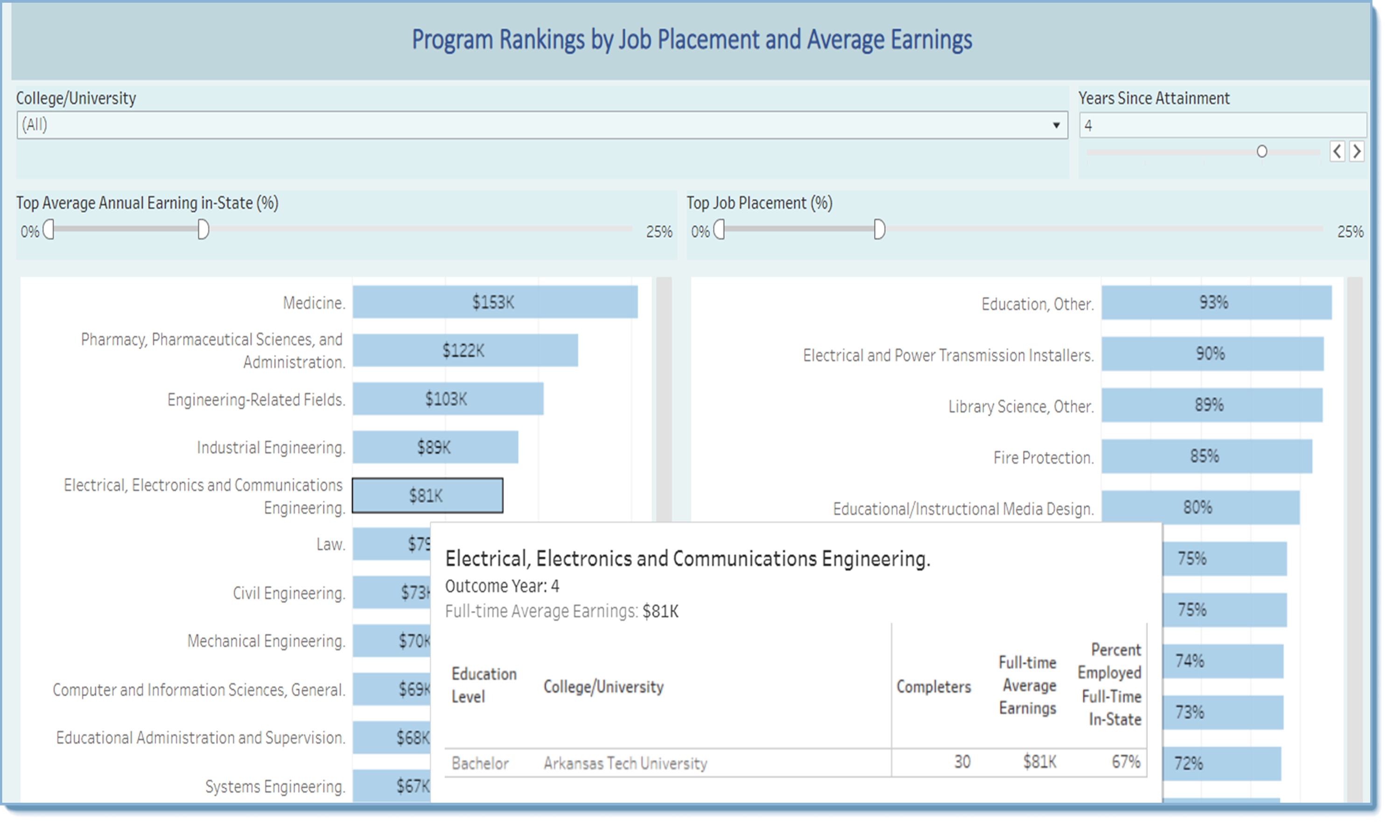 This dashboard provides the ability to explore the education programs available at the Higher Education Institutions in Arkansas. The programs are ranked based on employment earnings as well as placement at a full time employment. These program ranks can be also be broken down for each of the Higher Education Institution
---
Arkansas Higher Education Institutions Details Dashboard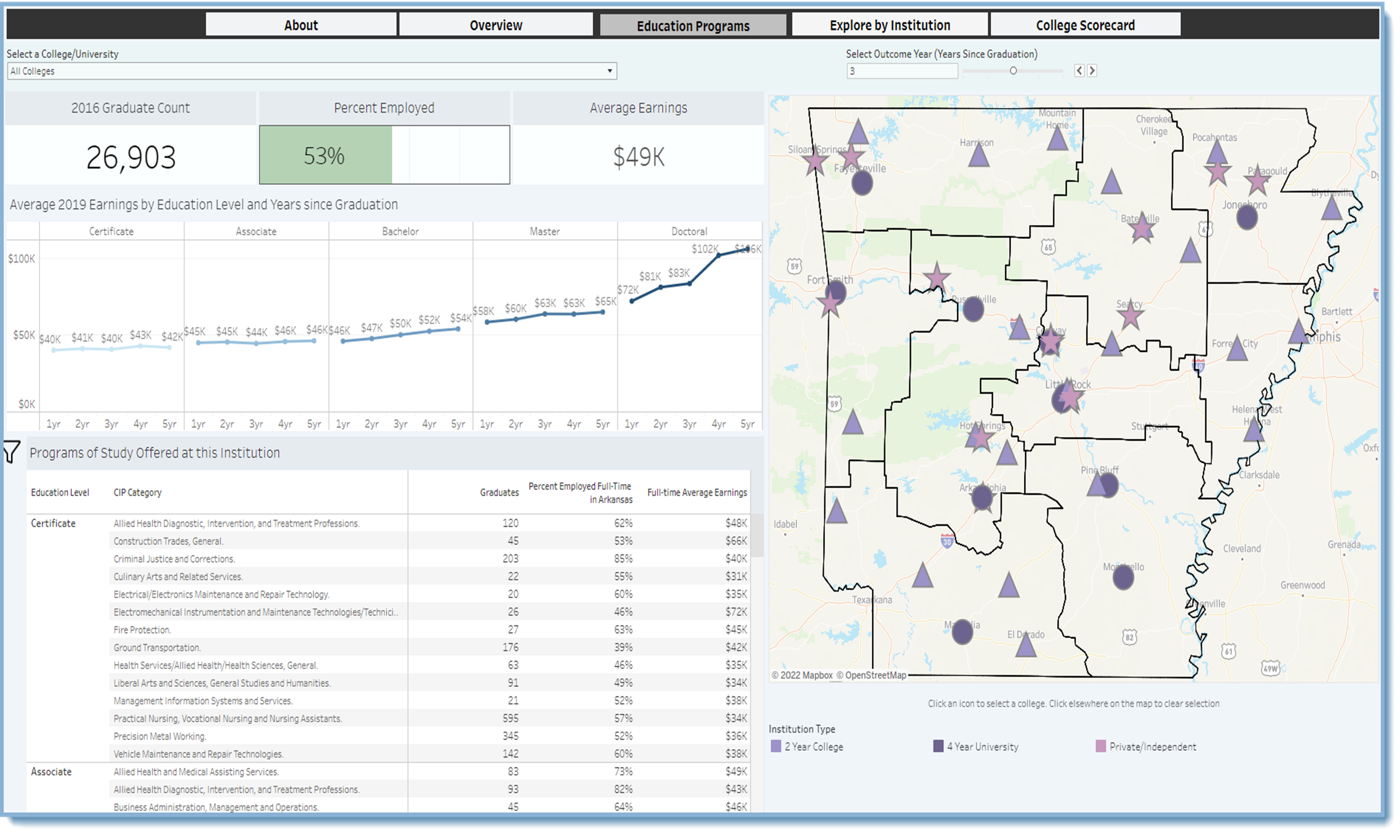 Explore the characteristics and other details about each of the Higher Education Institutions in Arkansas using this dashboard. Information here includes institution characteristics such as type, geography, number of graduates, etc., as well as the programs available and the employment outcomes from those programs. Information available on the College Scorecard can also be explored here by institution.